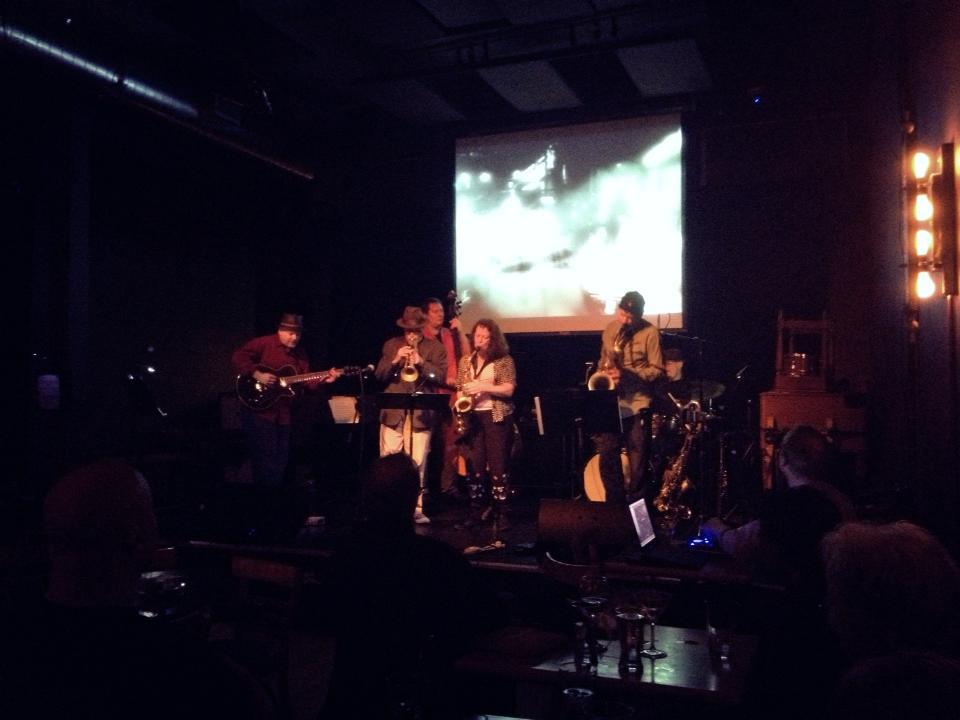 At The Royal Room with Rik Wright's Very Special Forces, celebrating the second anniversary of the Zero G Concert Series. Left to right: Rik Wright, me, Geoff Harper, Amy Denio, Jim DeJoie, and Greg Campbell. Not in the frame: Kate Olson.
Performance Schedule Updated
Teaching (Info about lessons, plus a fingering chart and flash cards and some music to play)
News and Hyperbole Updated
Video New Video
CD Releases on which I'm featured
Here is some video from Sidewinder's latest gig at Mona's-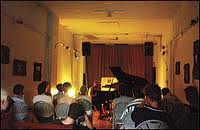 Gallery 1412 has put together a compilation CD by its members, for the measly price of $5. It includes an unreleased recording by my late mentor Al Hood and me of the Ballad from "M.D.D.-Four 4" from "Wending".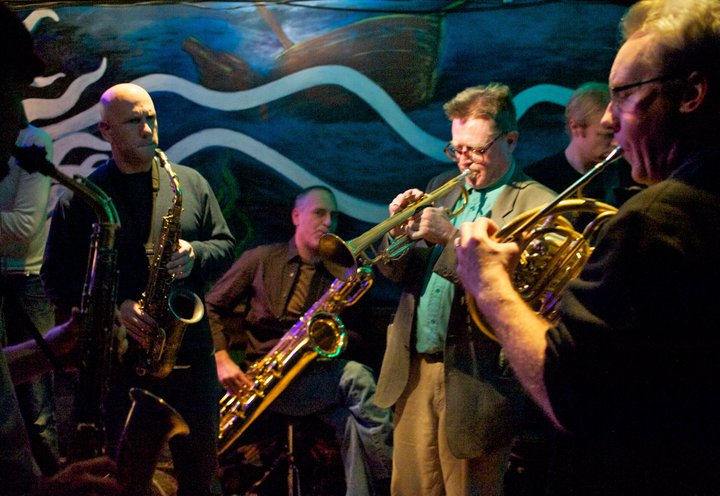 A small part of "PK and What Army" at The Seamonster-what a great gig at a great place-
Left to right: Jon Rieser, Troy Grugett, me, Andy Coe, and Tom Varner.
More shots by Chris Davis here. (Facebook login required.)
Email me, if you want to be on my list or just to say hello:
jimknodle(at)gmail(dot)com (I've spelled out two symbols to foil those pesky 'bots).