SPIDER MUSIC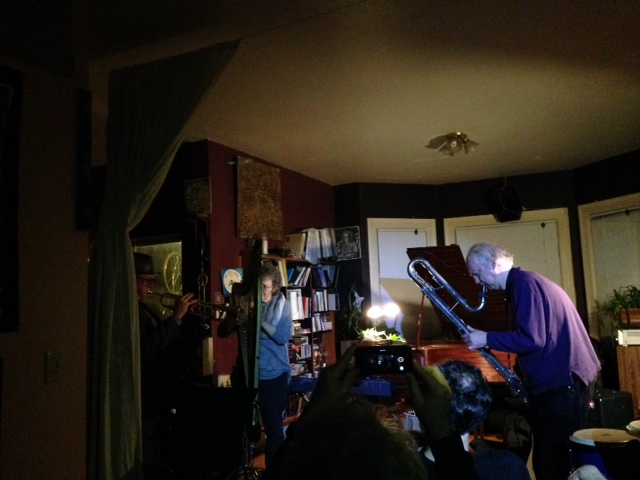 At the Spite House in 2015 with Carol Levin and Paul Hoskin. In the intervening three years, the Spite House Concert Series, curated by Dick Valentine, Carol Levin, Amelia Love Clearheart, and Stephen Fandrich (who also has the house) has evolved into one of the most eclectic and welcoming stops on the non-virtual private network that constitutes (along with Cafe Racer, Gallery 1412, Vermilion Gallery, Hollow Earth Radio and others) the non-commercial DIY scene in Seattle. Artists know that not only will they encounter an enthusiastic, non-judgemental, and above all savvy audience, but also , due to the generosity of the community, will leave with more than coffee money.
Performance Schedule Updated
CD Releases on which I'm featured
Teaching (Info about lessons, plus a fingering chart and flash cards and some music to play) (Updated 110/25/17)
Here is some video from a Sidewinder gig at Mona's-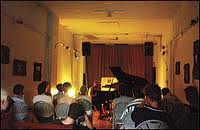 Gallery 1412 has put together a compilation CD by its members, for the measly price of $5. It includes an unreleased recording by my late mentor Al Hood and me of the Ballad from "M.D.D.-Four 4" from "Wending".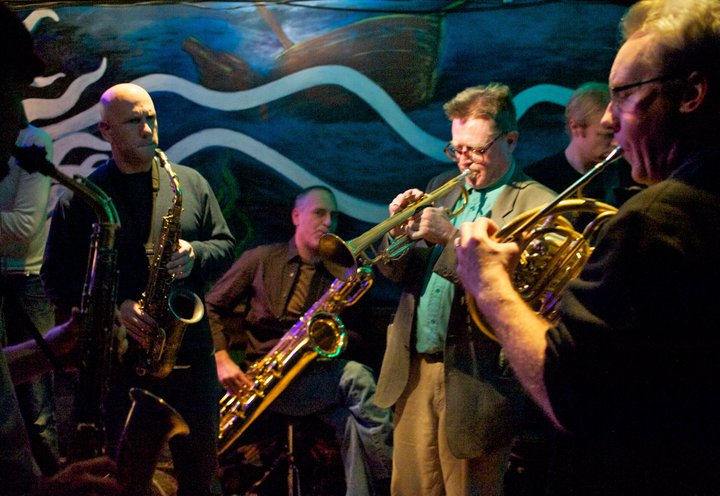 A small part of "PK and What Army" at The Seamonster-what a great gig at a great place-
Left to right: Jon Rieser, Troy Grugett, me, Andy Coe, and Tom Varner.
More shots by Chris Davis here. (Facebook login required.)