Playing second-line at DeeDee Rainbow's Memorial. We played everyone around the block, with "Oh, Didn't She Ramble", "I'll Fly Away", "Just A Closer Walk With Thee", and "The Saints", of course, along with many others. I definitely grew up in the wrong church. Godspeed, Dee Dee-our loss is Heaven's gain.
Performance Schedule Updated
CD Releases on which I'm featured
Teaching (Info about lessons, plus a fingering chart and flash cards and some music to play)
Here is some video from a Sidewinder gig at Mona's-
Gallery 1412 has put together a compilation CD by its members, for the measly price of $5. It includes an unreleased recording by my late mentor Al Hood and me of the Ballad from "M.D.D.-Four 4" from "Wending".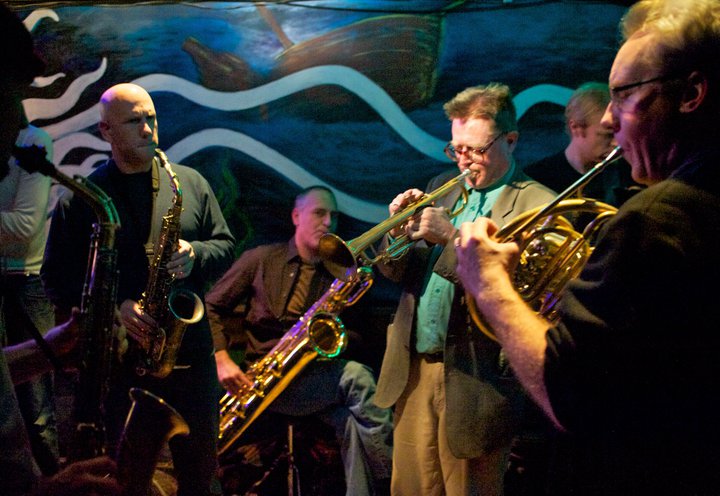 A small part of "PK and What Army" at The Seamonster-what a great gig at a great place-
Left to right: Jon Rieser, Troy Grugett, me, Andy Coe, and Tom Varner.
More shots by Chris Davis here. (Facebook login required.)