This is Nancy Whitlock, who founded the Nature Consorttium and is responsible for musicians playing in a natural setting on a regular basis. I am one of them, and since after seventeen years of producing the Arts in Nature Festival Nancy is passing the baton and moving on to new adventures-THANK YOU!
If you're tired of squinting, pinching, and scrolling through this website on your phone, bookmark this new Facebook page- it's a LOT easier to see: Stream music, catch up, post remarks, check my schedule, and more (but not while you're crossing the street!)
Performance Schedule Updated
CD Releases on which I'm featured
Teaching (Info about lessons, plus a fingering chart and flash cards and some music to play)
Here is some video from a Sidewinder gig at Mona's-
Gallery 1412 has put together a compilation CD by its members, for the measly price of $5. It includes an unreleased recording by my late mentor Al Hood and me of the Ballad from "M.D.D.-Four 4" from "Wending".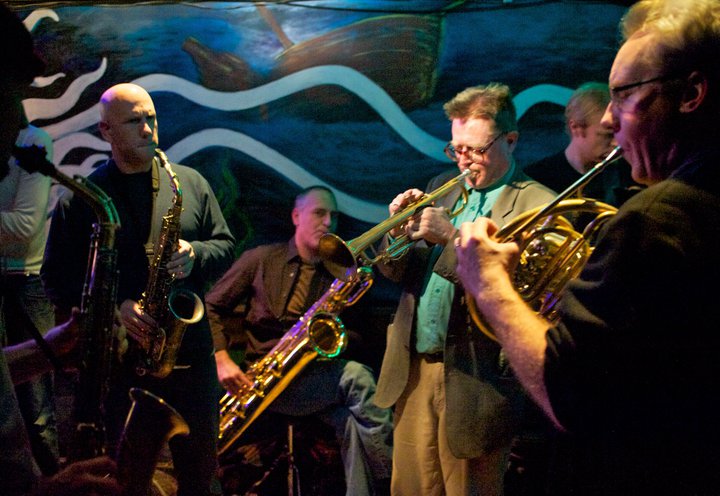 A small part of "PK and What Army" at The Seamonster-what a great gig at a great place-
Left to right: Jon Rieser, Troy Grugett, me, Andy Coe, and Tom Varner.
More shots by Chris Davis here. (Facebook login required.)